I help couples learn how to listen & communicate differently so they can stop fighting all the time and actually enjoy each other and their relationship.  To learn more, click here.
I help high-achieving individuals get out of their own way to reclaim their confidence, adjust their priorities, stop people-pleasing, and learn how to fully enjoy their life without feeling guilty about it.  To learn more, click here.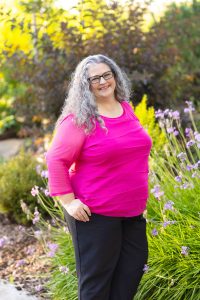 I will partner with you to help you reach your full potential, as an individual or in your relationships.
I do this work because I enjoy helping people get out of their own way and become the person they were meant to be and I enjoy helping couples develop deeper, more connected relationships.
My Specialties Include:
My Values
Faith-Based
Authentic
Caring
Clinical Excellence
Committed to Integrity
Connecting with Church & Community