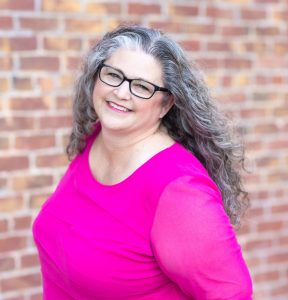 Am I the Right Fit For You?
This section isn't really all about me, it's all about YOU! It's a little scary looking for a therapist, wondering if they're going to be the right fit, or hoping someone will call you back. So, instead of wasting your time telling you all about myself, let me tell you about the kind of client I tend to have the most success with, so you can decide if we're a match. Once we get that out of the way, I can tell you more about myself, my experience, and my education.
The clients who are the most successful in therapy with me are ones who are ready to tackle things together and recognize that therapy is not a magic wand or a quick fix. They appreciate my honesty, insight, compassion, and attentiveness, as well as my knack for infusing humor into our sessions, sometimes just to lighten things up. They appreciate my straightforward yet gentle way in which I bring to light what's lying just below the surface of what they're saying and getting them to really think about things in a different way. My clients say they feel like I "get" them.
Many of my clients have tried therapy before, but it "didn't work". Yet the issues were still present and they still wanted help. They experienced therapists who were aggressive or pushed their own agenda and were turned off. Some were afraid that, because of those experiences, they were beyond help. Some clients experienced therapists who just nodded and made reassuring sounds but didn't say much. I'm neither of those kinds of therapists. I am an active participant in your treatment, and I pay attention to the nuances of what you share with me. I recall those things and bring them into play later when needed. I offer neutral observations that help you clarify what may be going on and identify patterns that may need to be broken.  I come alongside you to help YOU to move them out of the way.
Not Your Typical Therapist
I keep it real. I don't use a bunch of stuffy clinical words and psycho-babble. I use real talk because, well, you're a real person. You're looking for therapy because you want help, not because you want to have to interpret every word I say, just to figure out if I can help you. With that, I encourage you to keep it real too. I let you – the client – take the lead in your sessions and together, we see how things unfold from there. I talk with you, not at you. I guide and support you through your therapeutic journey, but I'm direct when it's needed. I've found that the clients who are the most successful in therapy with me have a few things in common. They come ready to make changes, to figure out what's been keeping them stuck. They take initiative, follow through, and work hard. They know it's going to be tough work, but they stay committed to their own personal growth.
Now For a Little About Me
(I mean, it's only fair since you'll be opening up your life to me.)
I've known since the 8th grade that I wanted to be a therapist when I "grew up". My friends told me I had a gift for listening and helping, and I was drawn to do so. I read Psychology books and took notes for "fun" during my Summer vacations. But I believe simply that at the core of who I am, I just want to help other people get past the barriers that block their way and live their best lives. I want to see people be successful!
I am a licensed Marriage & Family Therapist in California (License #82203). I have a Bachelor's of Arts degree in Psychology from Biola University and a Master's of Arts degree in Counseling Psychology from Trinity College of Graduate Studies. I attended grad school while I was newly married and pregnant with my first child, so you know I was committed to my studies. And I carry that commitment into my work with clients.
I've worked with individuals and families from diverse backgrounds and populations, struggling with multiple issues, including generational and complex trauma, substance abuse, domestic violence, physical abuse, anxiety, and depression. I've also spent the last 5 years training and coaching Social Workers and Marriage & Family Therapists about communication, conflict resolution, and family engagement.
I provide Clinical Supervision for Associate Marriage & Family Therapists in training. And I am a member of the California Association of Marriage & Family Therapists. I utilize several evidence-based theoretical approaches in therapy and integrate a number of models depending on the issues at hand. Some of these models include:
Cognitive-Behavioral Therapy (CBT)
Solution-Focused Therapy
Motivational Interviewing
Narrative Therapy
While I can work with you on a wide variety of issues, my specialties include:
Mustard Seed Counseling is a counseling practice that provides professional psychotherapy services to anyone looking for counseling. My services are provided through a secure online video/telehealth platform and are available for anyone residing in California.
I honor clients where they are in life or on their spiritual journey. I integrate spirituality whenever it's welcomed by clients, or leave it out if that's not your cup of tea. You set the tone for your sessions. I provide an empathetic, safe, and comfortable therapeutic environment where you will not feel judged, but will feel heard, valued, and understood.
Next Steps
I hope this has been helpful in determining if I'm the right therapist for you.
If you have any other questions, please don't hesitate to contact me by email or schedule a free 15-minute consultation call. If I'm not the right fit for you, I will help you find another therapist who might be.